Coeliac? Restricted diet? The good news is you don't need to forego the pints with one these flavour-packed brews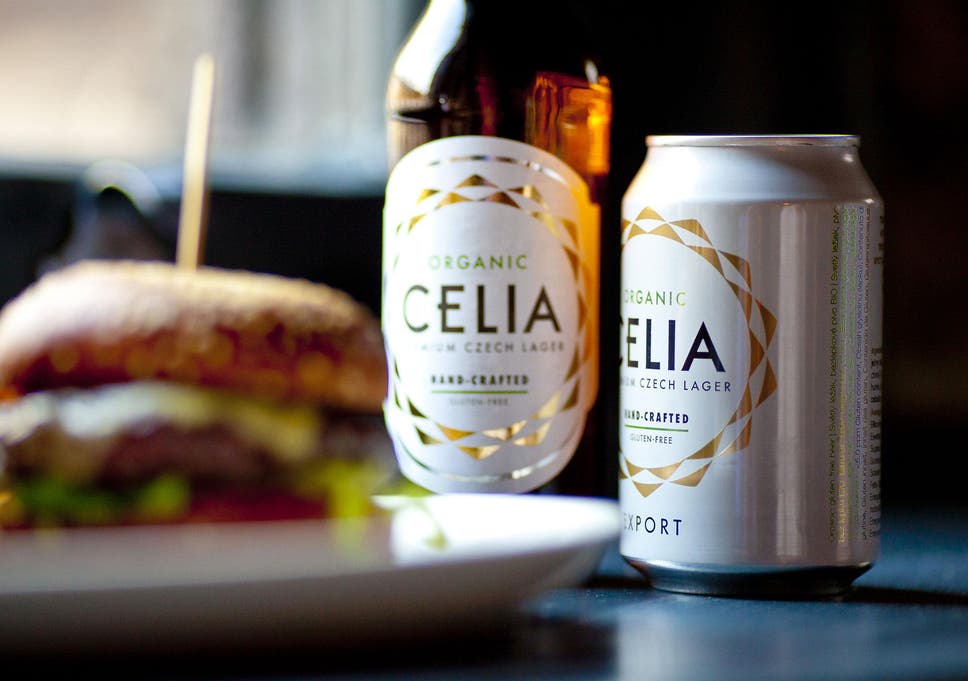 Whether by necessity or as a "lifestyle choice", there's no question that increasing numbers of people are eliminating gluten from their diet. And brewers are taking note.
The last few years have seen ever-more gluten-free beers launched, alongside the opening of new breweries dedicating themselves to brewing only gluten-free beers. In January, brewer Greene King announced new gluten-free versions of two of its most popular beers, Greene King IPA and Old Speckled Hen, to meet demand.
For those that can't or choose not to have gluten (a protein found in the cereals wheat, rye and barley) as part of their diets, greater choice is good news. And, whether you want a refreshing lager for a summer's day or a classic porter to warm up a bitter cold one, there is now a growing array of beer styles open to you.
So, what are we looking for? To qualify as "gluten-free" a product must be 20 parts per million gluten or less. And there are a number of different ways brewers can achieve this. Beers can be brewed as gluten-free in the first place, through utilising low-gluten ingredients and processes such as using higher temperatures during production. Or they can be brewed in the normal manner, with the gluten removed once made.
Regardless of method, we want beers that offer the full character of the beer style they belong to, with a full and balanced taste profile. The removal of gluten shouldn't compromise the taste—we're looking for flavour, flavour, flavour. And repeating that three times means we really mean it.
1. Altiplano Quinoa Beer Gluten Free, 5%: £2.45 for 330ml, Vintage Roots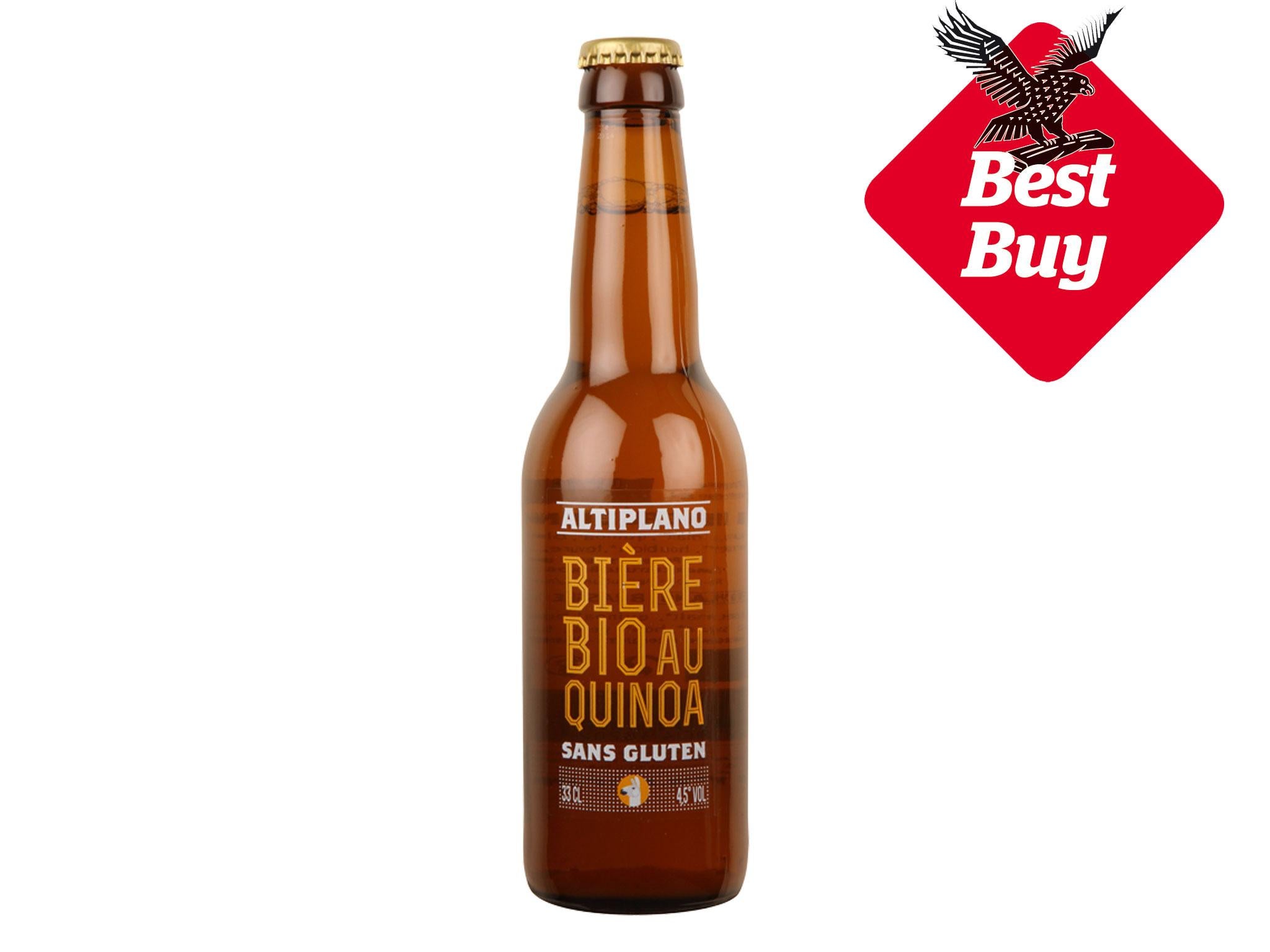 Made with quinoa grown on the high Andean plains of Bolivia, and brewed in France, this beer is a bit of a curiosity. As it's bottle conditioned, you may find it a bit lively when first opened, and notice a little sediment in the bottle. Don't worry, that's all perfectly normal. Tart, fruity, and with a slight clove spice, alongside bubble gum notes, this beer is bursting with character. In fact, it reminds us of a good quality Belgian or German wheat beer. Look for refreshing orange and banana-like notes and a long, dry finish, with a slight hint of apple. Quite simply, it's a beer that screams "bring on the summer".
2. Bellfield Brewery Lawless Village IPA, 4.5%: £29.40 for 12 x 330ml, Amazon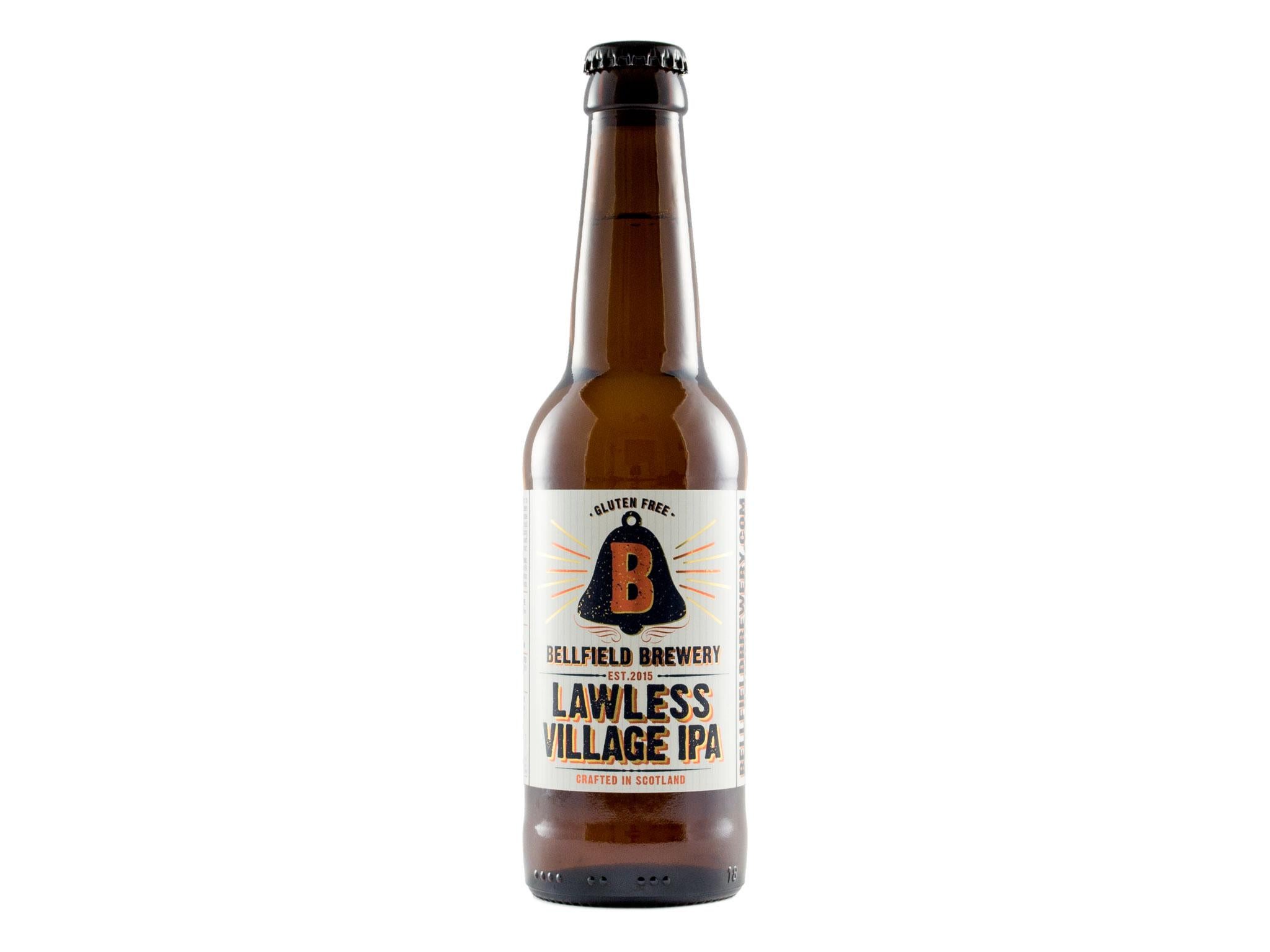 Based in Edinburgh, Bellfield is entirely dedicated to gluten-free micro-brewing, and claims to be the first in the UK to be so, though we're sure others may contest that. And while it is currently experimenting with new Australian low-gluten Kebari barley, it already has two great beers on the market. For a clean, sharp lager, try the pilsner. However, our pick is the Lawless Village IPA, a beer that offers a lovely balance of fruitiness, and a grain-led mellow depth. Though it uses some classic US hops with cascade and centennial, the overall taste is mellower than the aggressive style of many American IPAs. Enjoy the delicate fruity floral notes and its soft carbonation chilled, but not overly cold.
3. St Peter's G-Free, 4.2%: £2.49 for 500ml, Tesco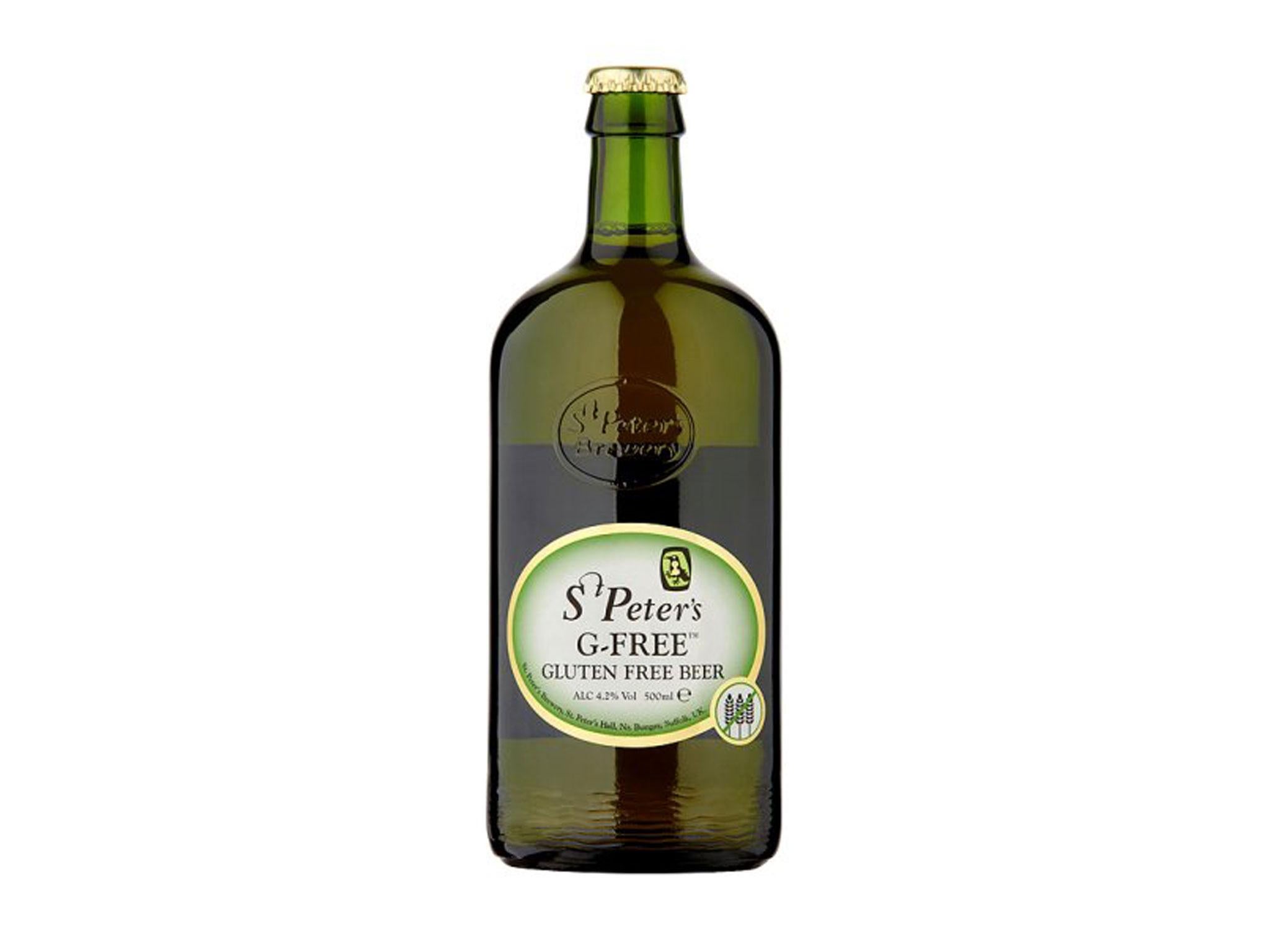 This multi-dimensional beer reveals its flavours in stages. Honestly, stick with us. First up there's a short but distinct fruitiness, which gives way to something quite green and sappy, followed by an almost buttery finish. The tasting notes from this Suffolk-based brewer say to look for mandarin and tropical fruits from their use of American amarillo, but we don't really pick those out, which may be down to the production process. Overall, there's a lot going on here, but it really works. So, if you like your beers packed with character, go ahead, but if you're usually a straight-up lager or pale ale drinker, you may find this isn't for you.
4. Green's Premium Pilsner, 4.5%: £1.75 for 330ml, Sainsbury's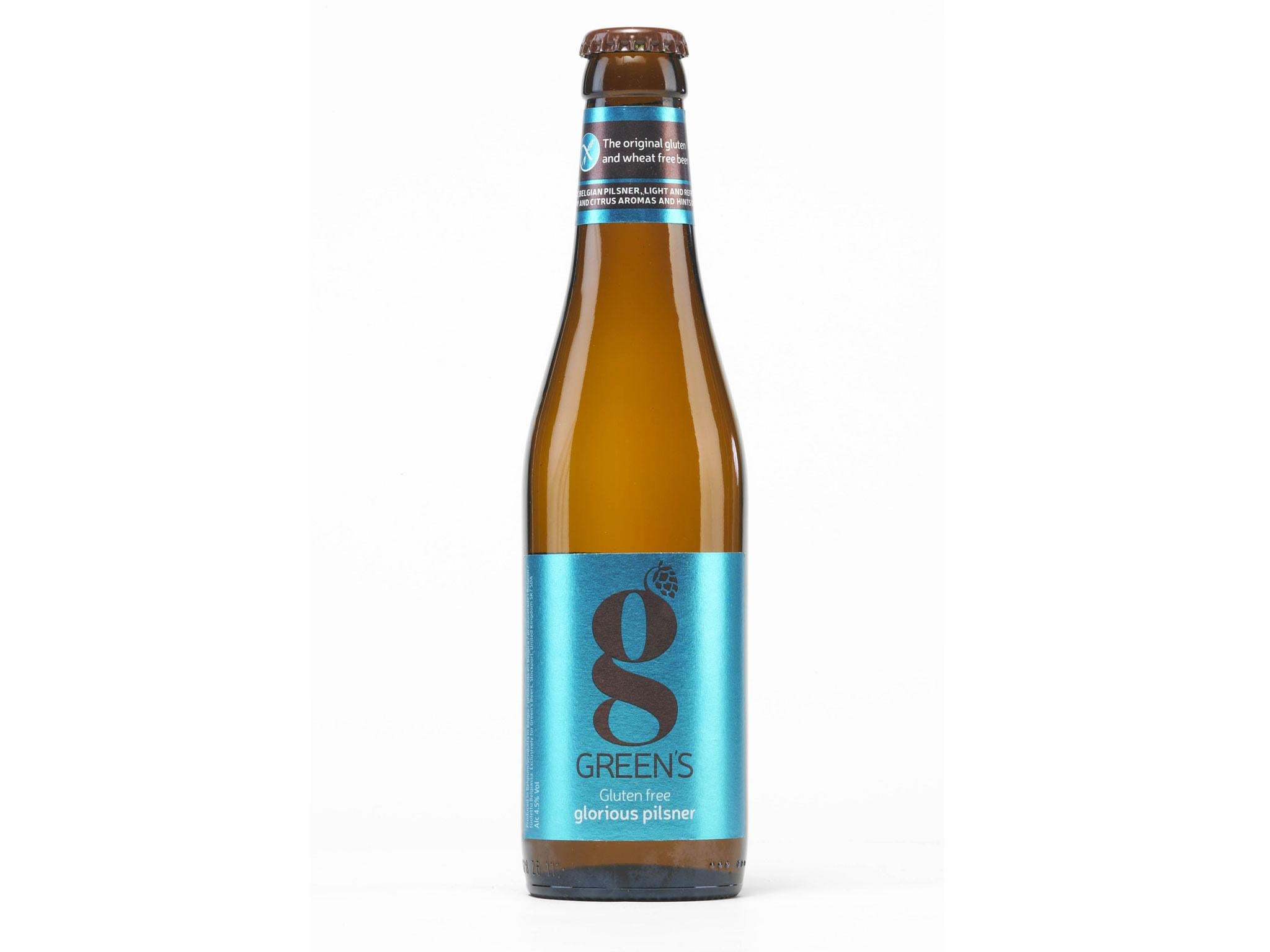 After company founder Derek Green was told to avoid the gluten in barley and wheat, he went in search of a decent beer he could drink. A partnership with a Belgian professor of brewing began and in 2004, they launched their first beer. The award-winning range now includes Discovery Ale, Dry Hopped Lager, India Pale Ale, Golden Ale, Dark, Amber and Blond beers. However, we've gone for the Belgian pilsner, which is bursting with a hit of citrus aroma, delicate bitter notes and slight hints of vanilla. Delicious.
5. Nick Stafford's Hambleton Ales GFA, 4.8%: £14.70 for 8 x 500ml, Hambleton Ales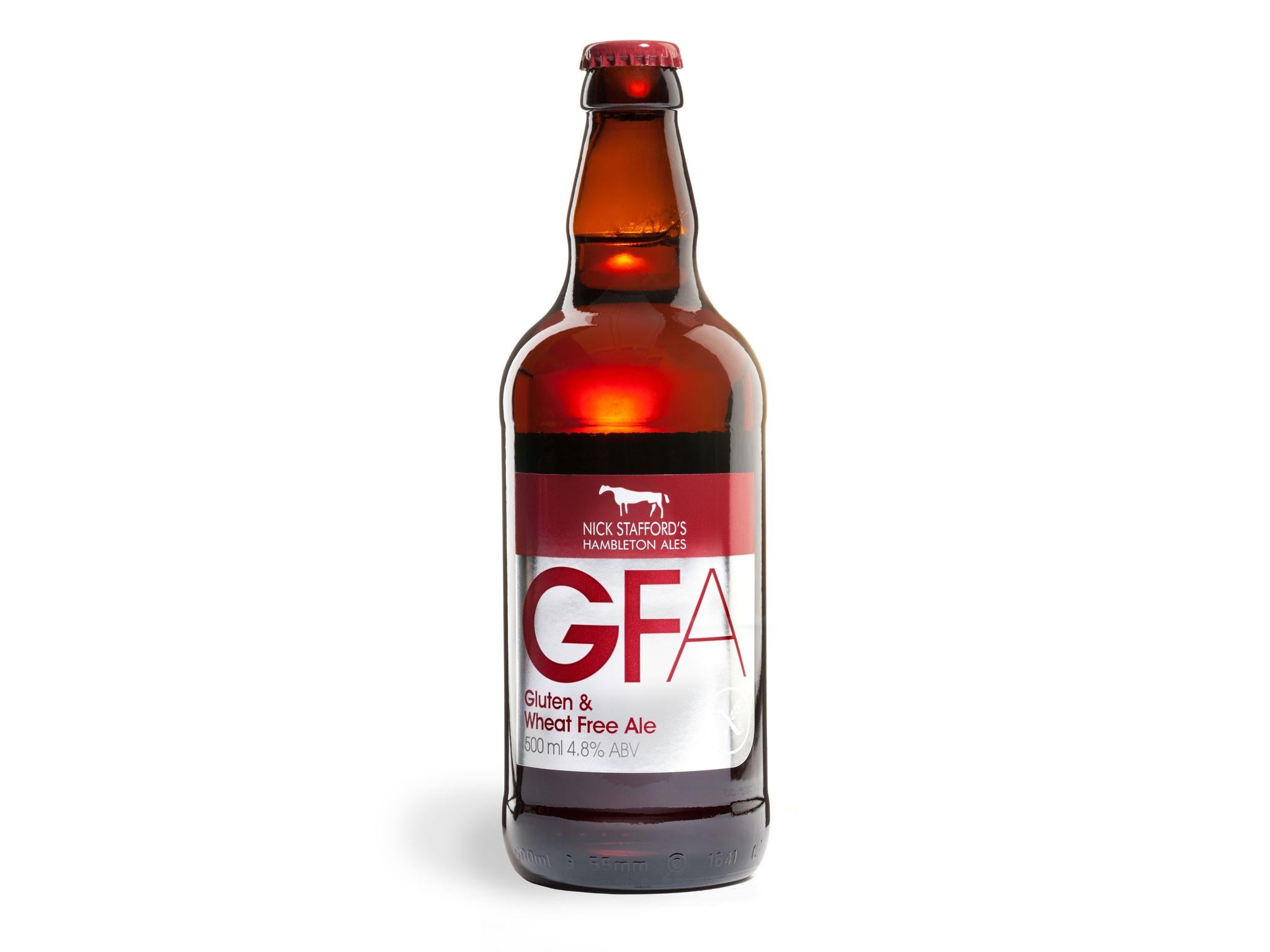 This World Beer Award-winner was first created after brewer Nick Stafford's cousin was diagnosed with Coeliac disease. Using cascade, liberty and challenger hops, there's no compromise on taste here. Mellow, round and toasty, with a toasted grain finish, there are slight marmalade notes and something deep and comforting about this beer. The range also includes a very hop-forward lager—if you're a fan of the kind of craft beers that offer a little bite and challenge your taste buds, this is for you.
6. Wold Top Scarborough Fair IPA, 6%: £2.15 for 500ml, Waitrose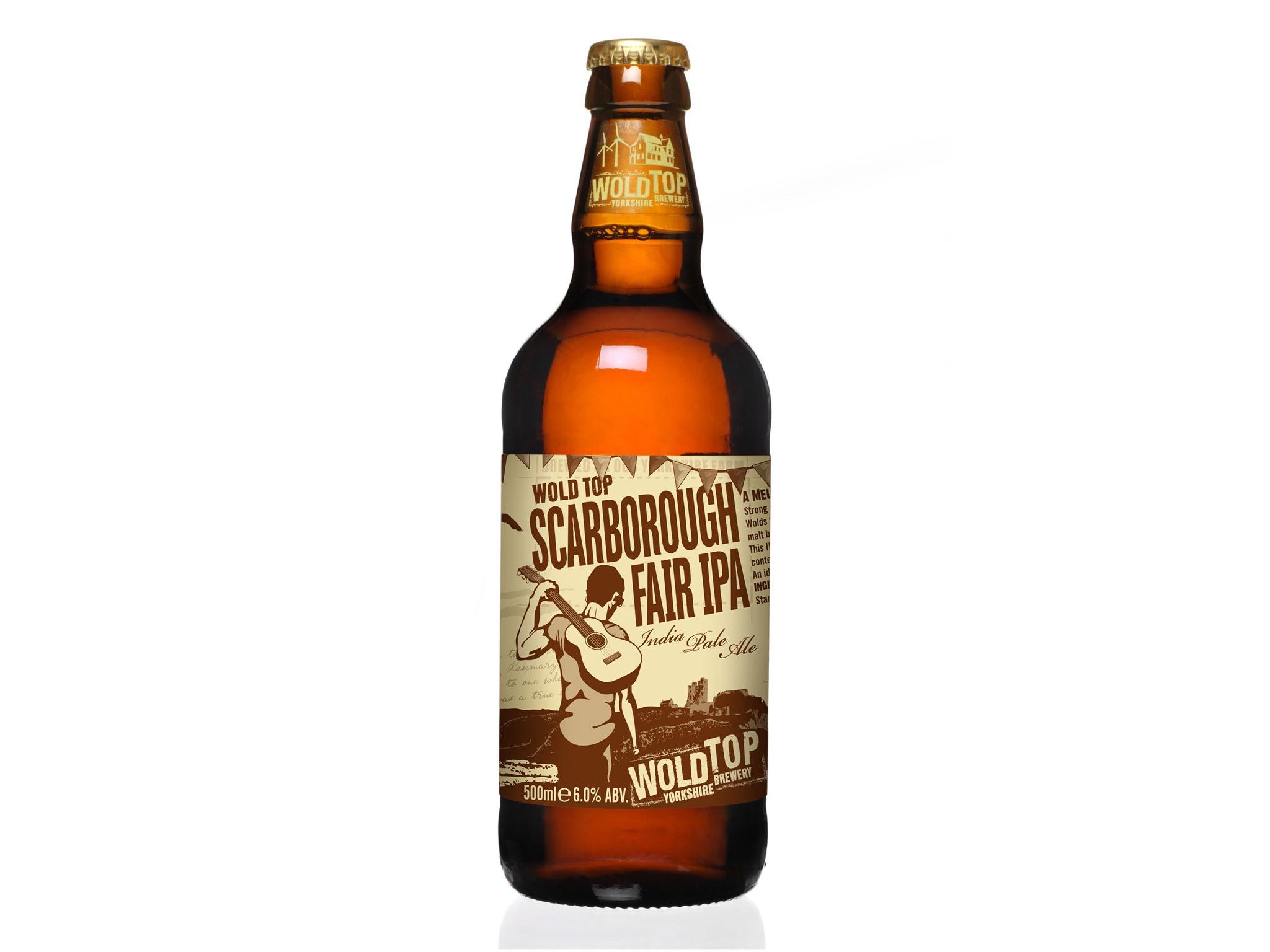 This family-run Yorkshire brewery was founded in 2003 by two farmers who found that traditional agriculture just wasn't paying the bills any more. Hence, a barn-based brewing business was born. With several gluten-free beers in the range you're spoilt for choice, but our pick is the beautifully smooth Scarborough Fair IPA. Deep, well-rounded and with the perfect balance of depth of flavour to hop character, it's smooth, big and fruity. You can add your own jokes here. Also, look out for the Marmalade Porter. Its initial tangy sharpness and earthy, coffee finish make it stand out as something a little different as far as gluten-free beers go.
7. Estrella Damm Daura Gluten-Free Lager, 5.4%: £6 for 4 x 330ml, Ocado
This Spanish brew claims to be the world's most award-winning gluten-free beer, so we were certainly expecting good things. Solid, sessionable and with a bit of character, there's a discernible biscuit, bready note, followed by a hint of stewed fruit. Chill it as much as you can for a refreshing, sunny day tipple. And though there are plenty of beers with more character on our list, this is a perfect choice for those looking for an easy-drinking, quality lager.
8. Celia Premium Czech Lager, 4.5%: £2.29 for 330ml, Waitrose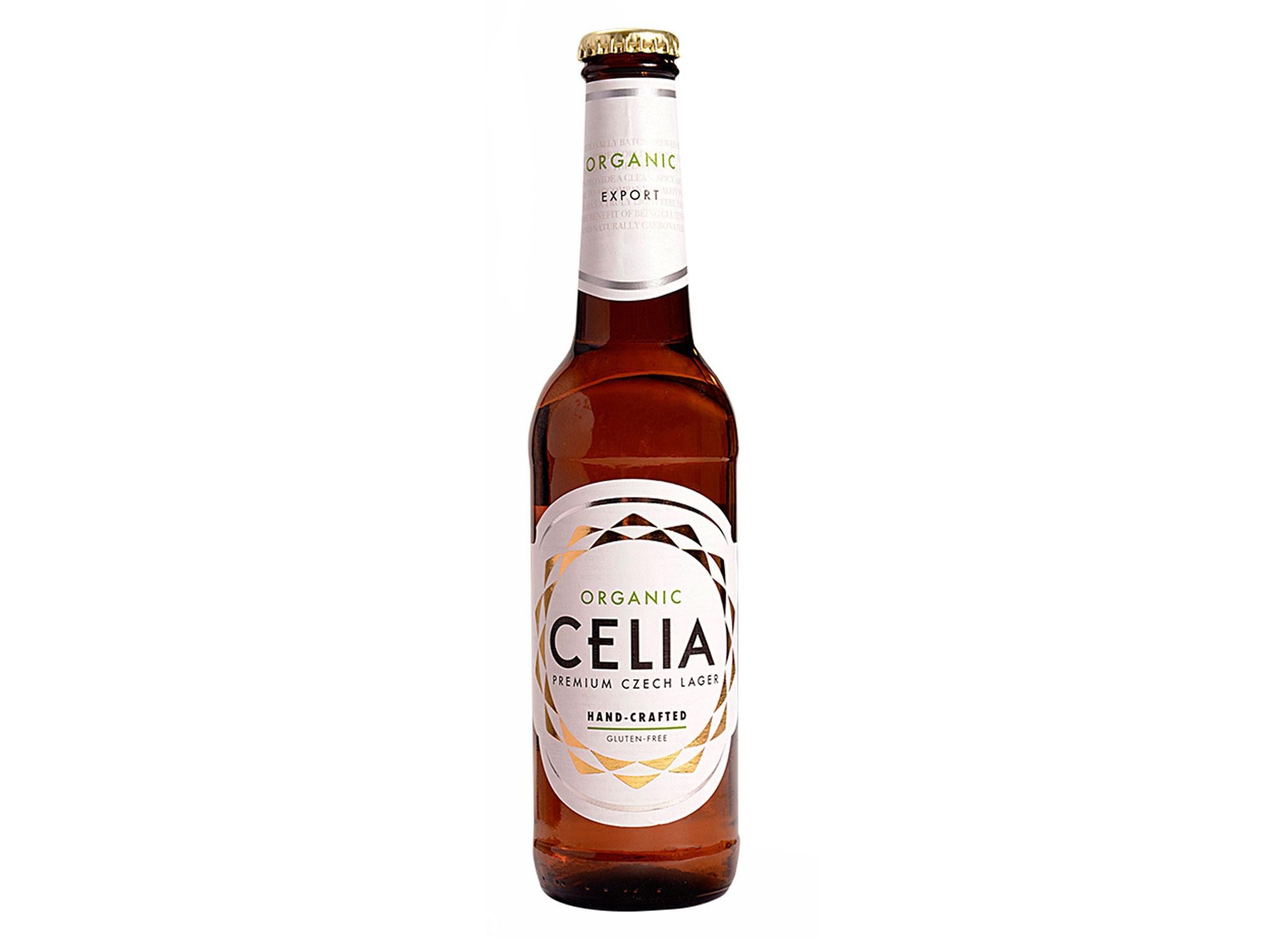 From the name (don't worry, we also get the pun) to the packaging, we can't help but observe this beer seems to be pitched ever so slightly towards females. In our view, the best beers are taste-led. But Celia does deliver. Traditionally batch-brewed for over two months at Zatecky Pivovar—which, fun fact, is housed in a castle—Celia claims to be an organic craft Czech lager first, and gluten-free beer second. There's probably less character here than others on our list, but there are some appealing lemony, herbal notes, a soft but lively carbonation and a long, zesty, tingly finish. If you're looking for something clean and light, this may be for you. The range also includes a dark lager.
9. Peroni Nastro Azzurro Gluten Free, 5.1%: £6.50 for 4 x 330ml, Tesco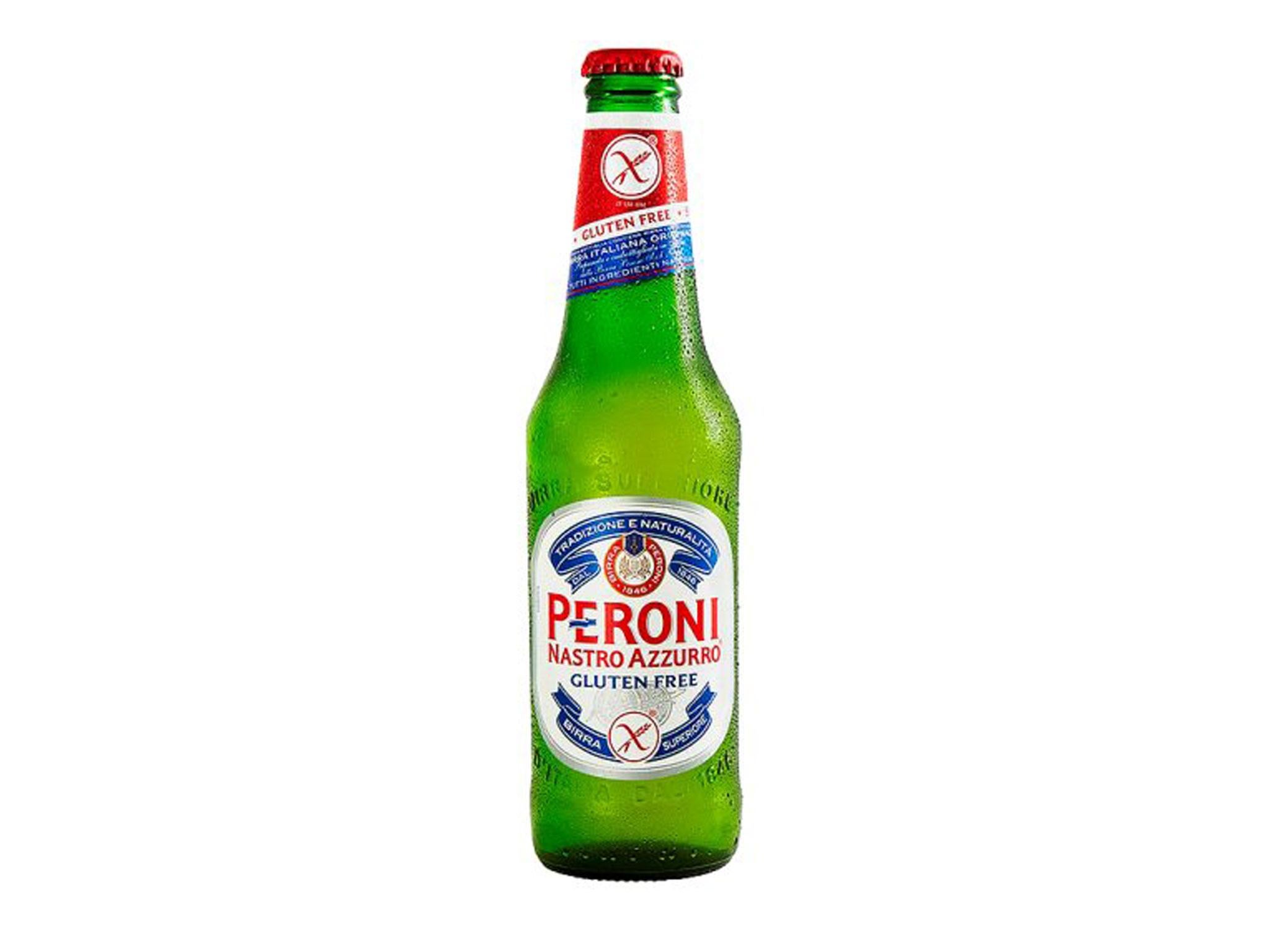 This gluten-free version claims to have the same taste profile as the original lager. Brewed to the same recipe, the gluten is removed at the end of the brewing process by way of a "specific enzyme". In our opinion, it's pretty close to its sister brew, but there's a slight heaviness here that's not as discernible in the original (although that's us being super picky). Overall, it's still the crisp, balanced lager you expect.
10. Hepworth Classic Old Ale, 4.8%: £1.99 for 500ml, Waitrose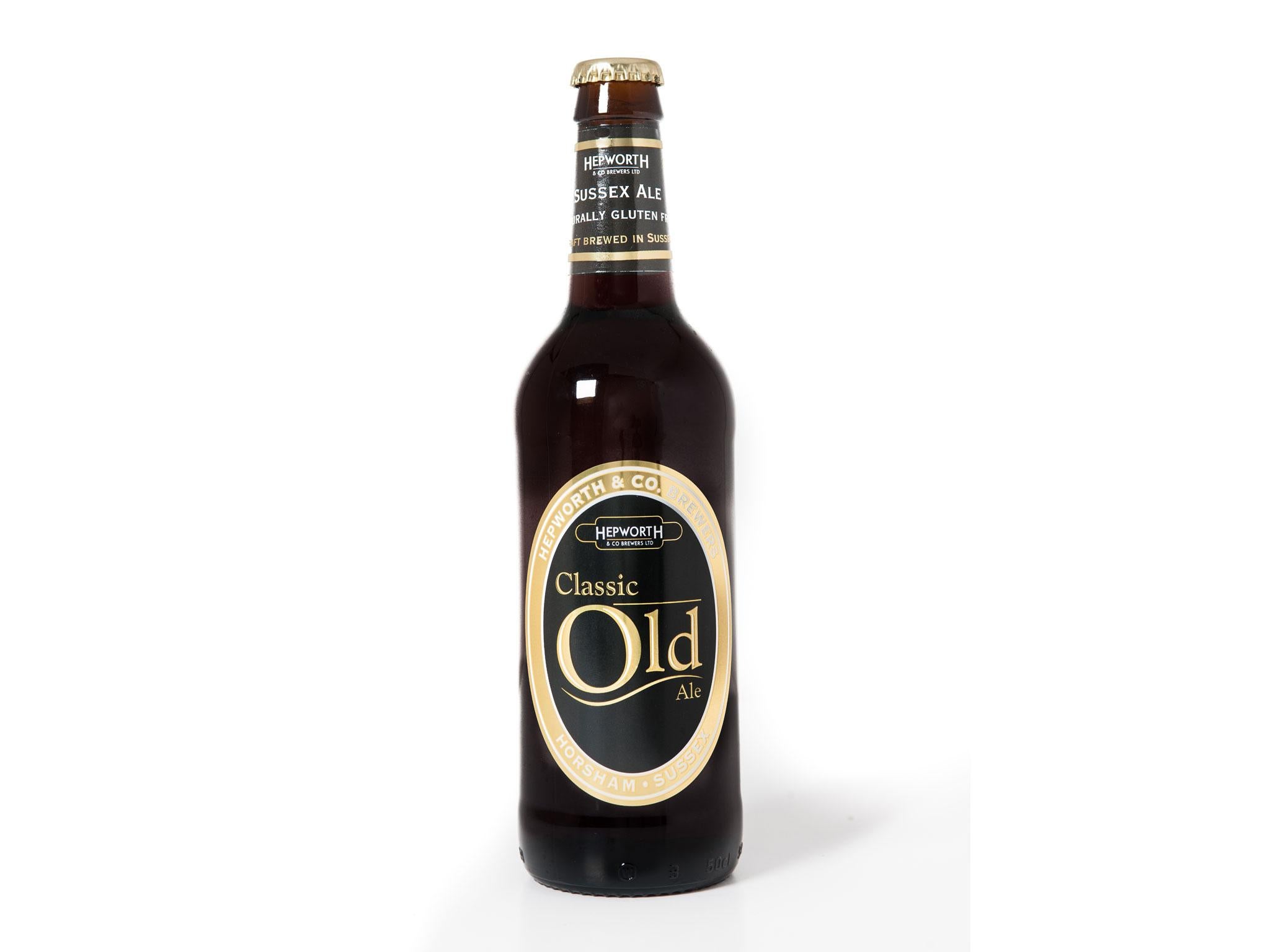 Hepworth brews its beers gluten-free, rather than removing it at the end. Using a high-quality, low-gluten barley and high temperatures during production, it's a method that the Horsham-based brewer says was devised purely for taste reasons, rather than to specifically make gluten-free beers. That means you're spoilt for choice, with around seven gluten-free brews currently in the range from pale ales to bitters. We want to give a nod to Prospect Organic Pale Ale for its lovely fruity, bitter balance. But as the weather's still grim, it feels like the right time to be drinking the toasty, ruby red, Classic Old Ale. Slightly sweet, but with a bitter dry, roasted malt character, drink either cold as is or add a little heat and drink mulled.
The Verdict: Gluten-free beers
Slightly pricier than most, Altiplano stood out for its distinctive, bold, and fruity taste profile. Don't get us wrong, fruity it may be, but this is one sophisticated brew. However, with so many high-quality gluten free beers now on the market, we wouldn't hesitate to recommend those by Bellfield, Green's or Hambleton either.